Show off that glow mama, here's 10 style tips to owning your maternity style this season!
1. Pencil Skirts: Accentuate your bump in a mid-length skirt and take this look from the work place to a night out with bae. This style can be worn with tights on cooler days or without to show off a bit of skin.

2. Button Ups: A fall staple, style according to trimester. Rolled up sleeves and worn oversized during your first trimester when you have not quite begun to show or worn unbuttoned and over a basic tee during your second and third trimester to show off that gorgeous bump. The style possibilities are endless.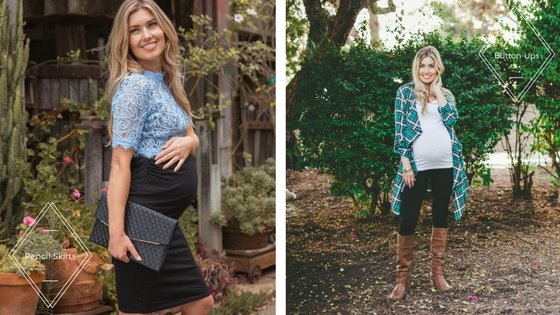 Colorblock Sweater: BreAna Bailey Thomas @breanabaileythomas
3. Asymmetrical Lines: Make room in your closet for this trend this season. The high-low top is perfect, allowing plenty of room for your growing bump it can be worn with leggings or your favorite maternity jeans and booties for a go-to fall ensemble.

4. Color-blocking: A stylish way to add separation if you're carrying higher, adding a color-block top will embrace your ever changing curves and add a pop of color to your wardrobe.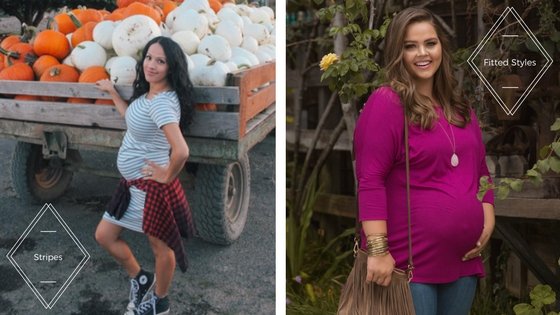 Striped dress: Arielle @barefootarielle / pc: @joepuuri
5. Stripes: Horizontal stripes are a great way to show off your bump this season. Wear your stripes on dresses or on tops with over the knee boots and maternity jeans!
6. Fitted Pieces: Experiment with more fitted styles during pregnancy. These will be your go-to when you really want to show off your bump.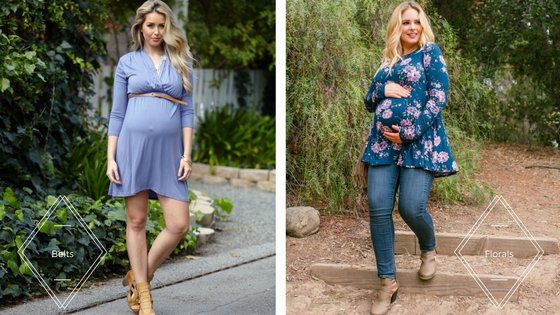 7. Belts: Yass! Adding a belt to dresses or over longer tops will accentuate and add more shape instantly!

8. Florals: Florals are back for fall. Use florals as a fun way to brighten up your closet. When done right, florals are a great way to highlight your bump in any outfit.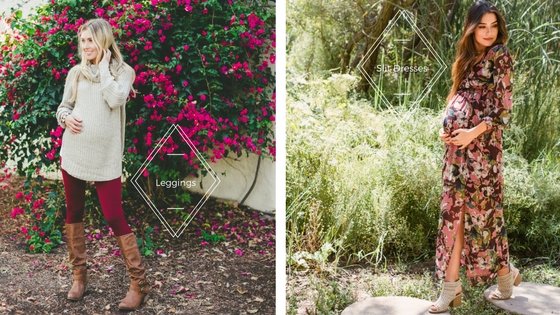 9. Leggings: On days when you feel like nothing will ever fit again, throw on a pair of maternity leggings with a chunky sweater or add layers and top off with your favorite scarf. Bam! A super cute fall look.
10. Slit Dresses: Um totes must-have! Any dress that's flowy will allow movement and when you add in a slit you will instantly add an element of sexiness we tend to miss when we are feeling anything but during pregnancy.
Remember when you feel comfortable you exude confidence and that's beautiful. Dressing up your bump is totally doable, visit ShopPinkBlush.com now and let our stylists start helping you create the perfect maternity wardrobe for fall!