We all know that getting yourself ready is last on the list when everyone is trying to get out the door. But what if I told you that it is possible? Well it is, being a mom is a hard job but remember that you don't have to sacrifice a beauty regiment or even your style! Continue reading for fast and easy tips on how to turn your mom frump into mommy-licious.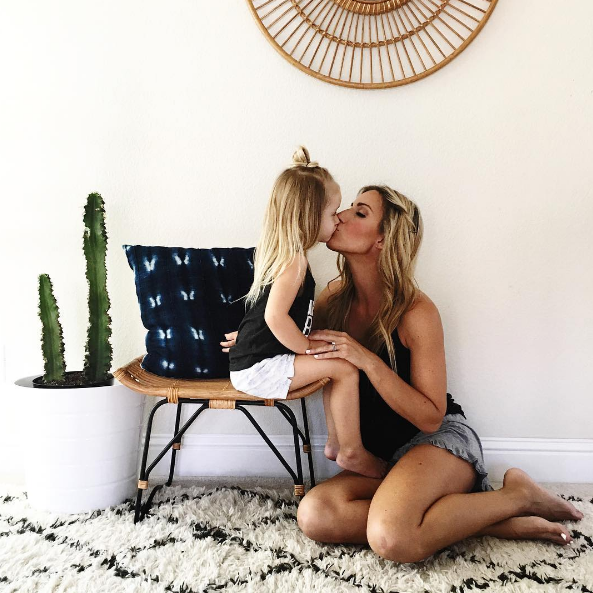 Photo credit: Sarah Litvinchuk @sarah_lit
First, we totally advise starting your day with your favorite cup of coffee because we all know after that caffeine kicks in, things get done. Especially on the sleep you're not running on, right mommas? Next it's time to get to business! You will be amazed at how quick your morning routine can be if you follow these steps!
Choose a time that works best for you: some moms find showering before bed helps them get a head start on their mornings, while others use their morning showers as a wake-up call!

Simplify your beauty routine: Know what works for you, the little time you have is best used when you are organized. Don't experiment, have everything you need set up and put together. I like to have my make-up and the brushes I use all together so I know exactly what I am doing and it literally cuts down time in half, plus there's no guessing. I know what works and I use products that double so it's doing two jobs at once!

If you know blow drying and styling your hair takes a certain time, turn on your kiddo's favorite show and allow yourself the allotted time to not being interrupted. Tip: Dry-shampoo is my ultimate go-to! I highly recommend it, it will LITERALLY change your life!! Adds volume and texture to liven up unwashed hair.

Lay out your clothes the night before! This eliminates the uncertainty of rushing to get ready and questioning, how does this look? Know it looks good and rock it mama! Find styles that work for you at ShopPinkBlush.com, we've got everything you need to transition from maternity to motherhood and beyond!
As we know, as mothers mornings don't always go smoothly. But apply these tips and tricks to your morning and leave for carpool or the boardroom feeling put together and ready to take on the day, MOM-Style!!