I'm Betsy V. New Yorker. Family Lifestyle Blogger. Vlogging YouTuber. Mom to my three-year old Buddha Belly and newborn Gunner Patrick with a boytoy on my arm and a unique perspective to share. Take a peek into my corner of the world where I weigh in on everything from Parenthood and Relationships to Beauty and Fashion.
Photo credits: Betsy V @thatsbetsyv from thatsbetsyv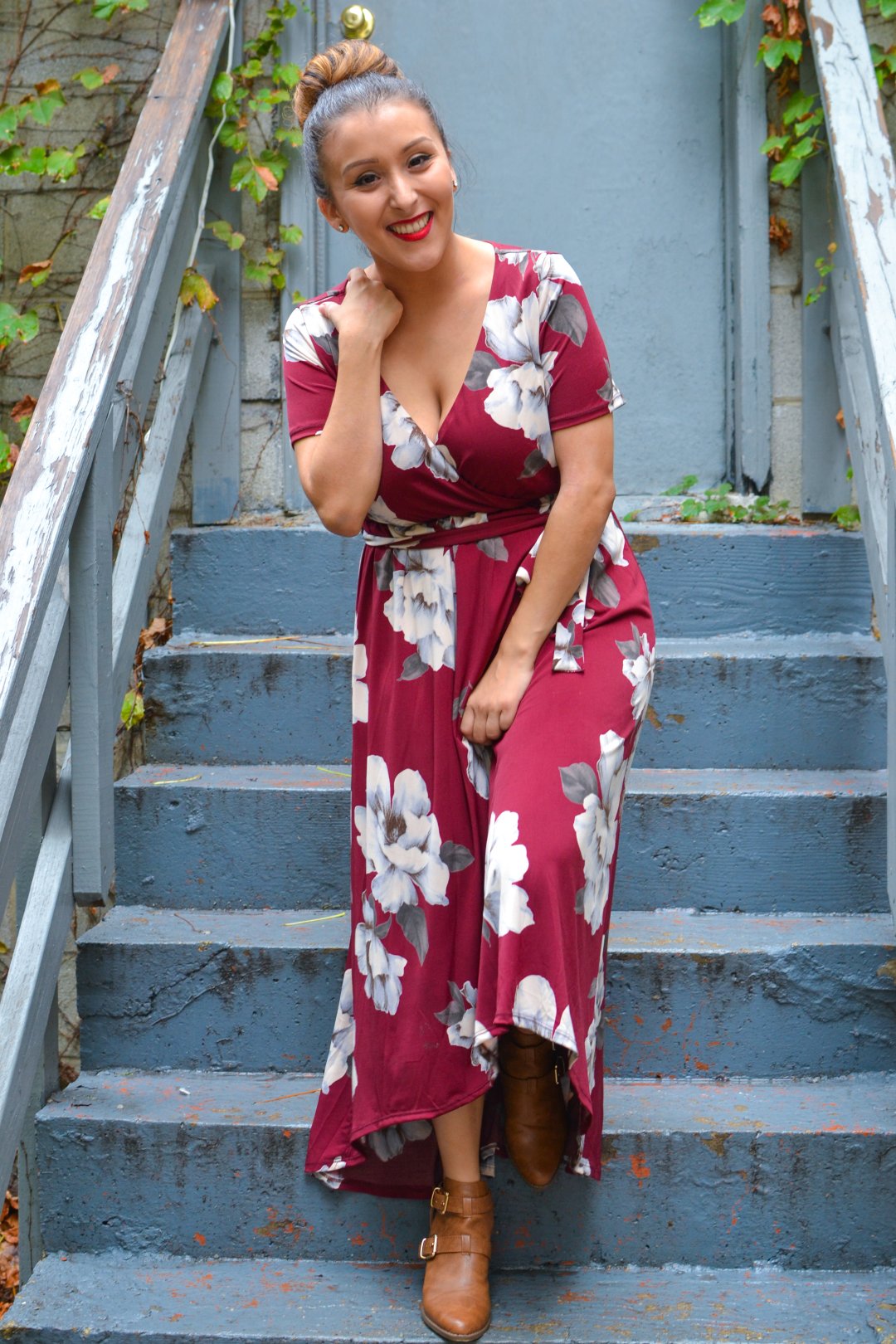 Sweater weather is the signature Fall look, but another signature look are maxi dresses! Transitioning your summer maxi dress into your fall look is a fun way to play up your wardrobe– I've told you over and over. And no, don't wear your bright orange maxi dress during fall it clashes– you have to make sure you have the soft tones of every color to pull off the perfect fall maxi dress. I got my flowered maxi dress from where else then Pink Blush. They were there throughout my pregnancy and continue to do so after pregnancy. Pink Blush doesn't only cater to women during their pregnancy, but for women who aren't pregnant, and say you want to still wear your pregnancy clothing after you've popped a child out you can still rock the clothes because their clothes are flowy and dressy.