We are so excited to have guest blogger Alma Colón from the fabulous blog, almamia.co styling our Black Gold Metallic Print Mini Dress on our blog today!
We asked Alma what makes the perfect NYE look?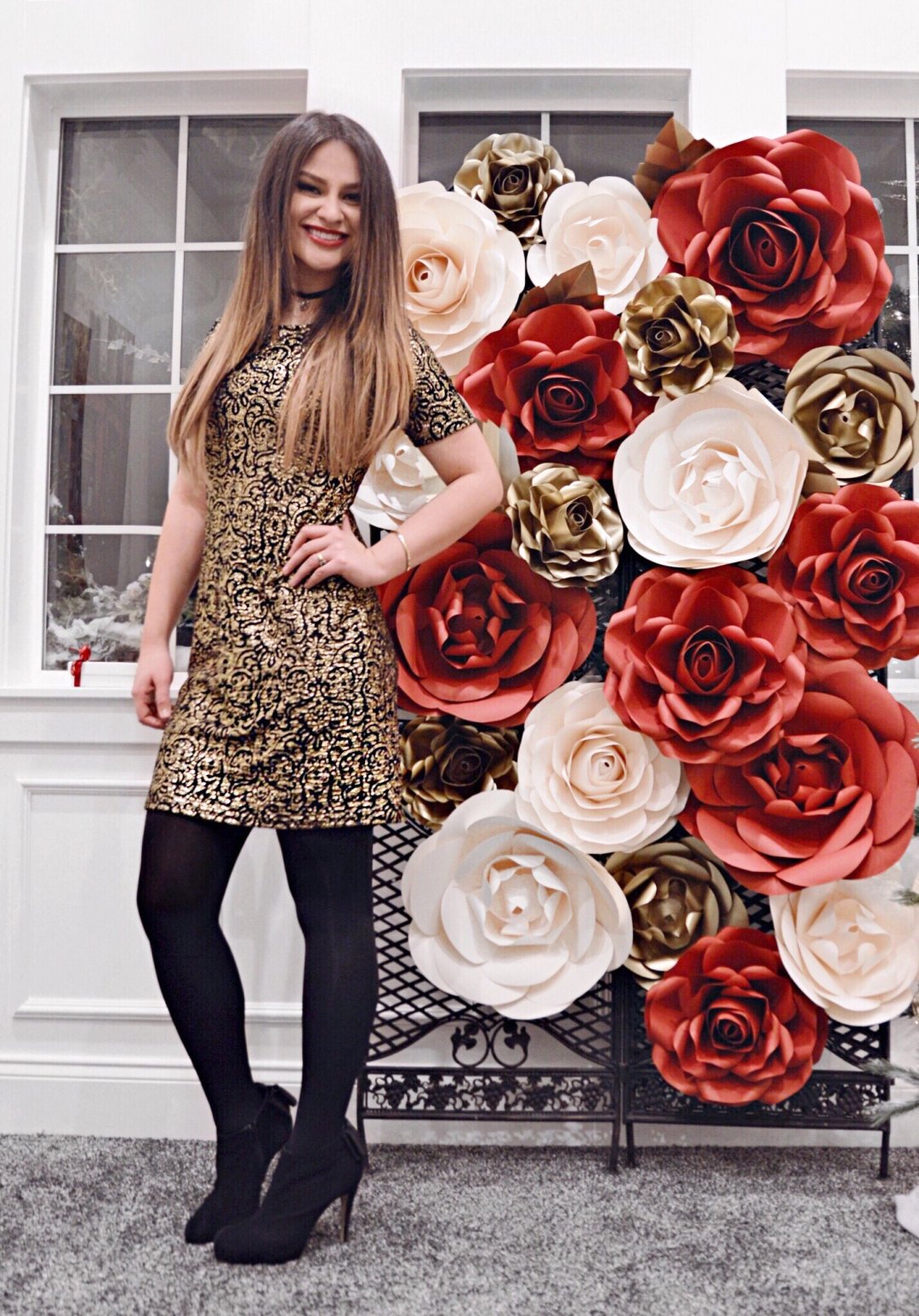 PC: Mackenzie Johnson @macmac95
"When looking for outfits for special events, where I'm going to be out and about, I look for the three essential Cs: Classy, cute and comfy… ok, I know that's not a "thing" but it's really what I consider a necessity and this outfit has it all! I paired it with tights and ankle booties due to the weather (and pasty legs.) However, this dress will be just as great in the summer with cute heels and sun kissed legs." – Alma Colón (@_alma_)
To get this NYE ready look, head to ShopPinkBlush.com now and step into 2017 with the most fabulous style!