2017 is just around the corner and joining us today is Michelle Hammons from the blog www.beautylifecoach.com . She's sharing her NYE style secrets on how she featured our Red Lace Accent Chiffon Maternity Evening Gown for the perfect countdown look!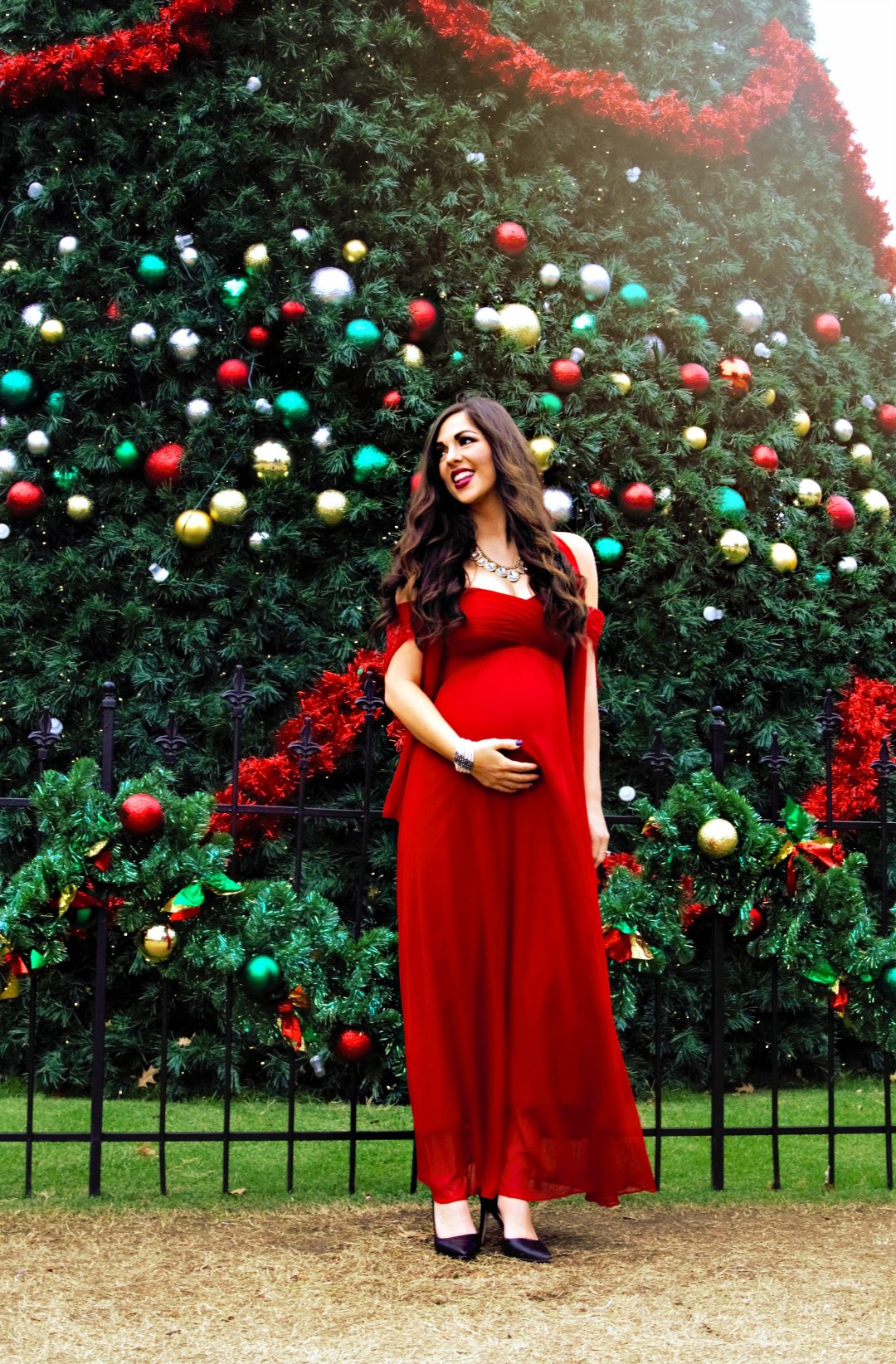 "I absolutely love everything about this Red Lace Accent Chiffon Evening Gown. Wearing it made me feel gorgeous, and glamorous. After putting it on, all I wanted to do was dance and watch the material flow from side to side. Not only is this dress extremely comfortable, and could be worn all night, but the color is absolutely stunning and the off the shoulder lace details add glamor and class. Even though I felt like this gown did not need enhancements, I decided to add a statement necklace for a little sparkle, while also pairing it with simple earrings and black pumps. Since New Year's Eve is only a few days away, remember that you too can find a fabulous dress for your body type, that is the perfect mixture of comfort and glam."- Michelle Hammons (@beautylifecoach) 
For more fabulous maternity NYE looks, shop ShopPinkBlush.com!