You've hit the second trimester mark and you are finally starting to feel like yourself again and more and more your bump is starting to make its grand appearance! With that extra energy in full swing, here are our top style trends to try during weeks 13-27!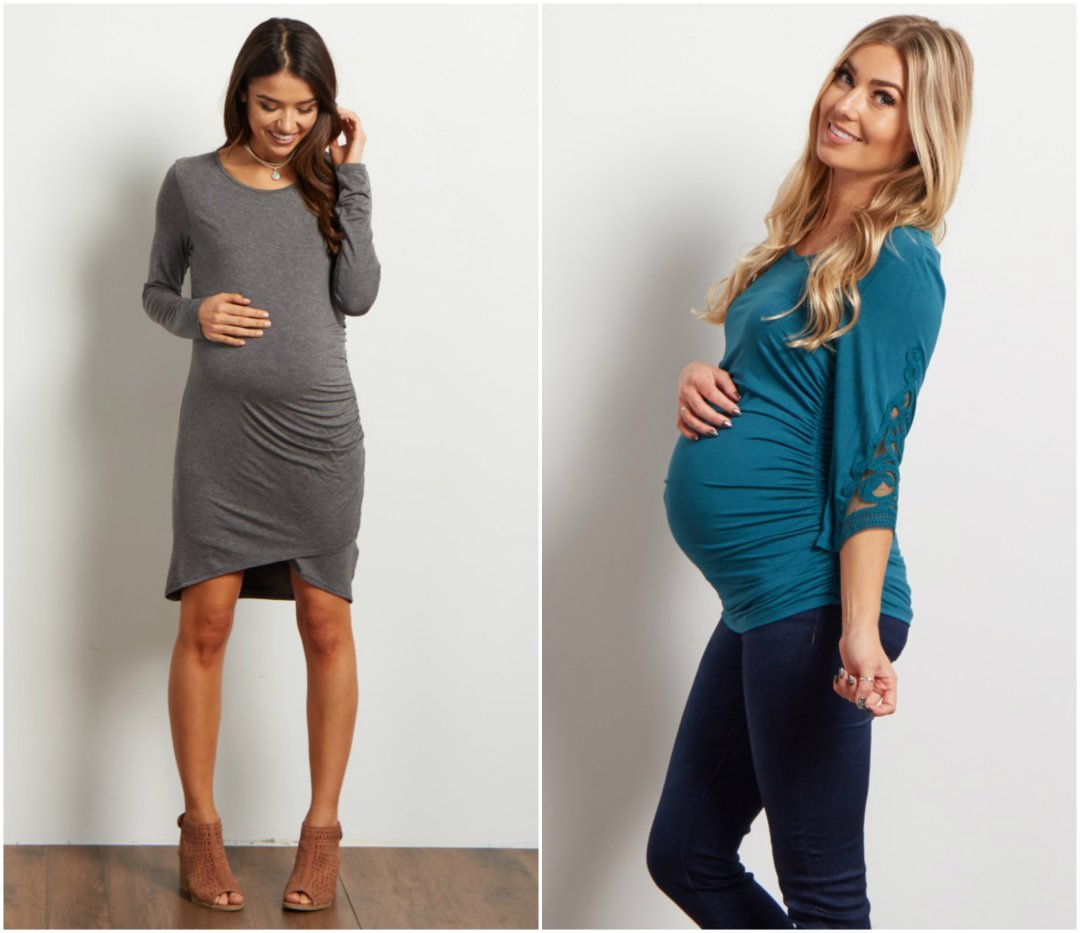 1.Ruche It Real Good!
This fitted style is the perfect way to accent your bump and provide plenty of room for your changing figure in the coming months ahead. With soft fabrics and fabulous prints this style will become a valuable asset to your maternity wardrobe.