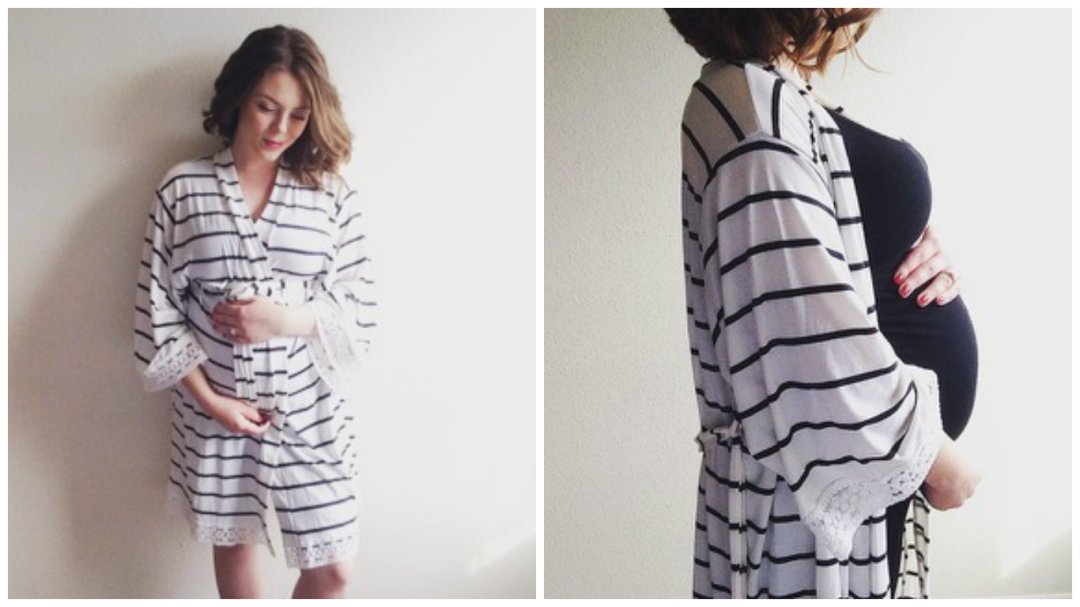 Photo credit: Brit Jessop @justbritblog from justbrit.com
I am absolutely in love with this robe! I love the contemporary black and white stripes and the feminine touch of lace.
I am a robe girl and lately I've been looking at delivery robes for my upcoming due date to help me feel a little more put together with hospital visitors and to have better access for nursing! Turns out I found a robe that works as a delivery, nursing and maternity robe. So that means I can wear it right off the back while waiting!