Summer is right around the corner! Here in Arizona we're about to reach our first three digit day! This time of year calls for staycations, white wine, and I always get the itch for a new wardrobe. Before the resorts are swamped for summer vacations it's time to grab your honey for a couple getaway (check your local resorts for local deals before prices spike!). While the weather creeps up into the hot zone here, staying cool is key!
So picking wardrobe pieces that are light, comfy, and on trend is my motto. Check out my two favorite summer weather ready looks that are perfect for your next vacation!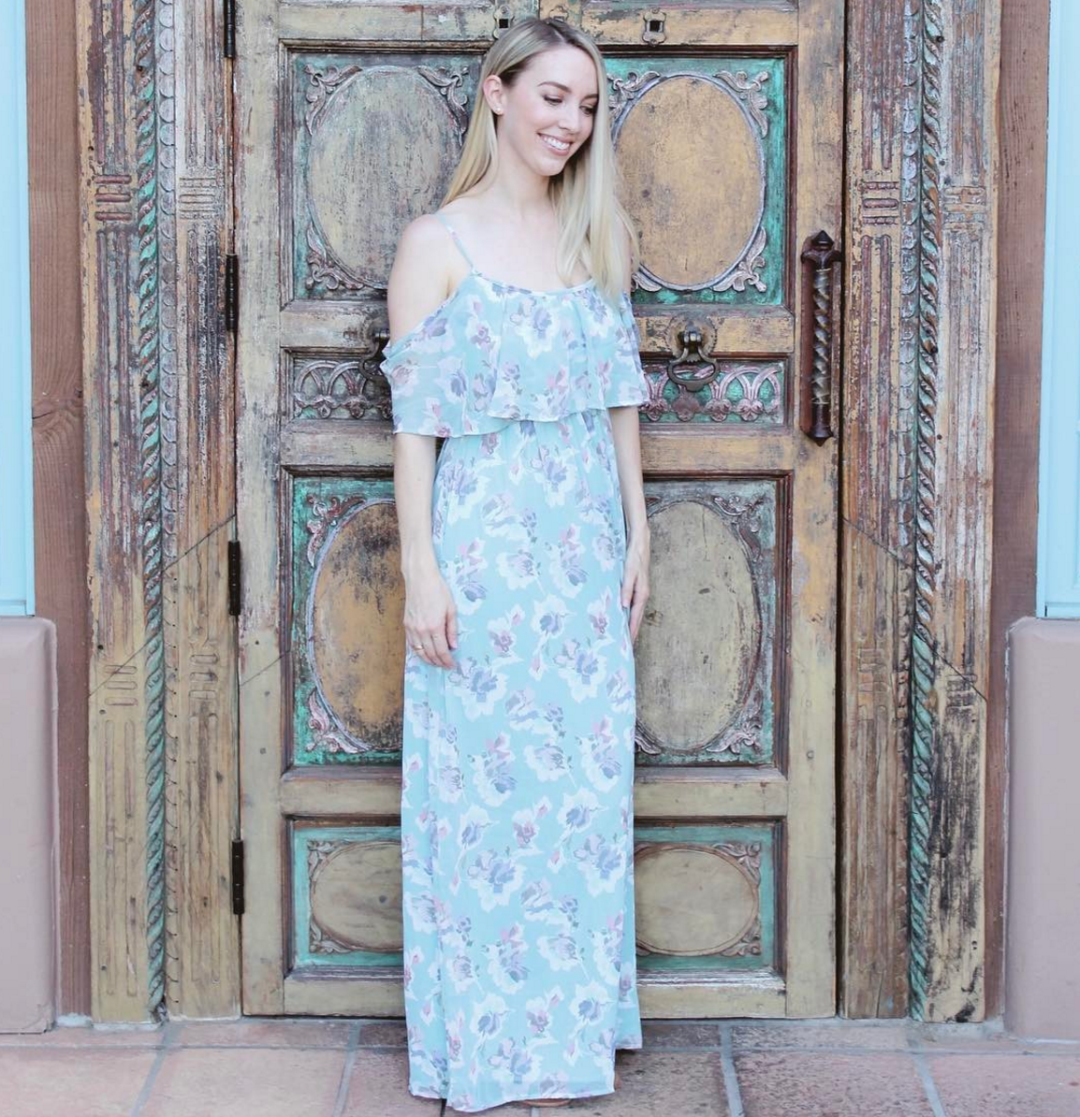 The off the shoulder trend is here to stay this summer and I'm still loving it! This beautiful blue floral dress is no exception. It screams summer night to me! Maximize your staycation by staying on site and grabbing a drink for happy hour to soak up the afternoon golden glow. You'll feel glowing and glam in this gorgeous dress!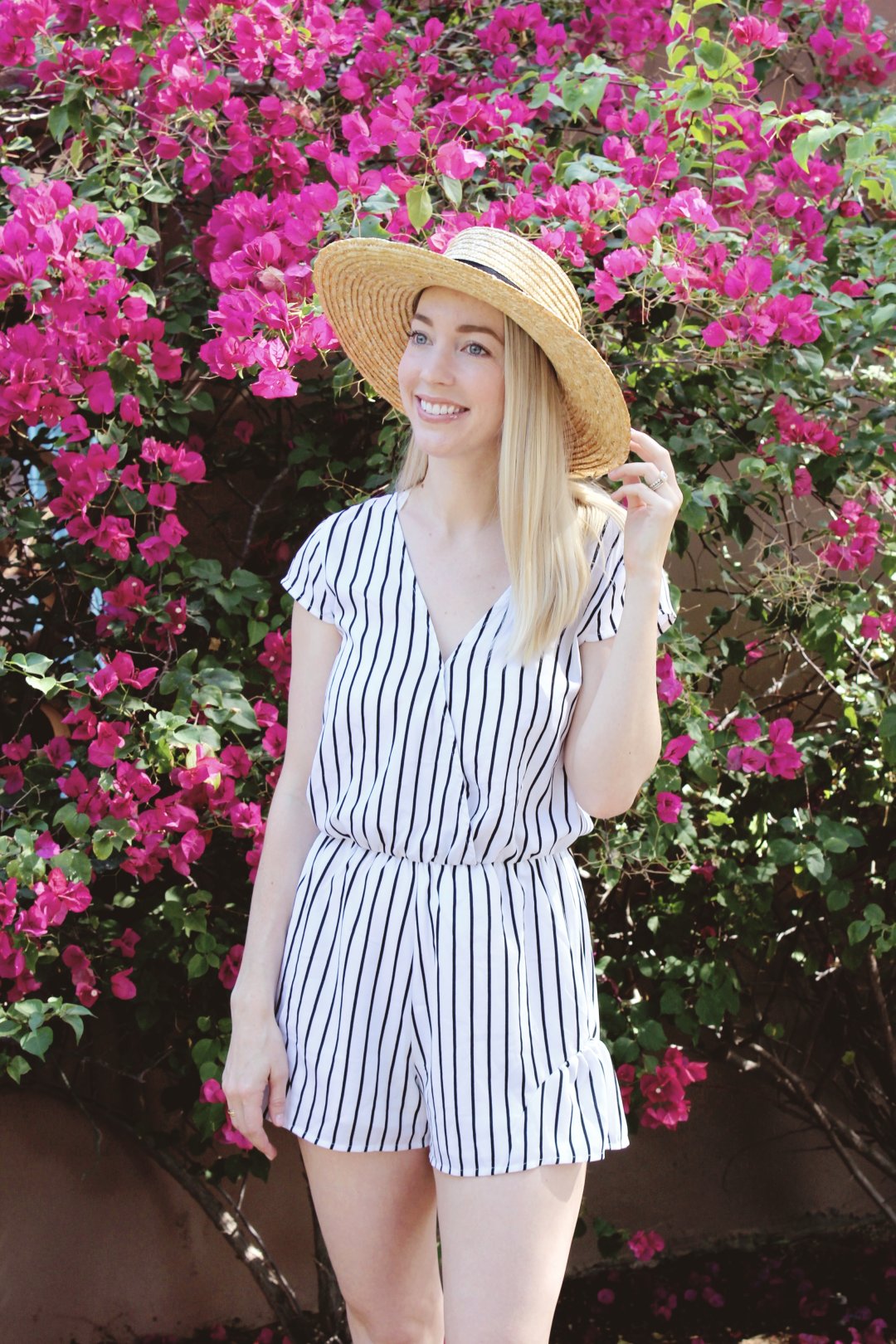 Once you've slept in, what mama doesn't need more zzzz's, it's time to brunch and pool. This romper is the perfect little number to be casually put together for both. Dress it up with wedges and a fun clutch or pair it down with ankle sandals and a hat to make for the perfect summer Sunday outfit!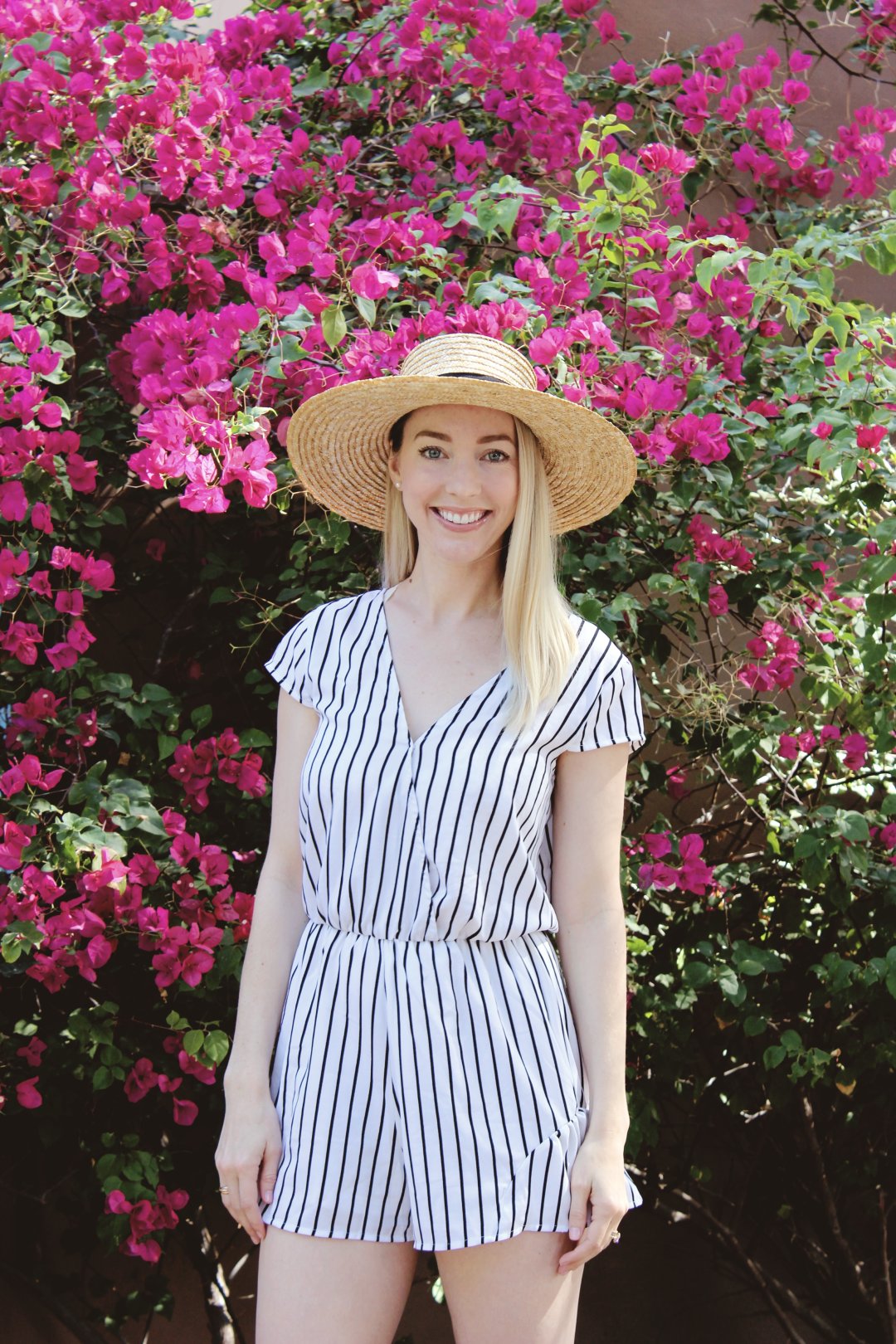 I hope you beautiful ladies enjoy these pieces that are sure to brighten your summer!
Warmly,
Sarah Forster
Sarah Forster is the creator of Mother & Style, a lifestyle blog focused on all things motherhood and style. You can check out her blog here.