Summer is just weeks away and we cannot begin to tell you how EXCITED we are! We're all about a little fun in the sun and having a cute wardrobe to match. Here are some of our must have looks for the sunny days ahead!
Beach Day
Endless beach days are approaching which means sun bathing, picnics, and some necessary summer swimming. Your beach day look should be transitional, so you can spend as much time as you want with your toes in the sand and still be outfit ready for your next activity of the day!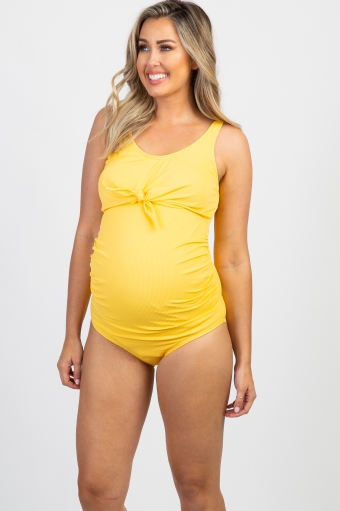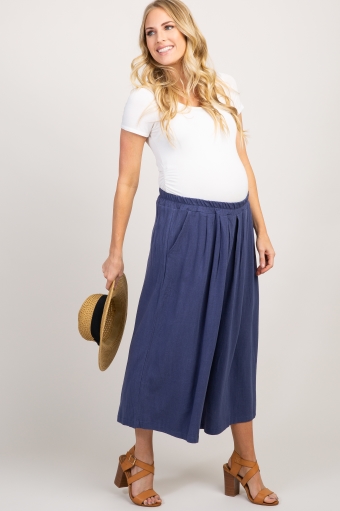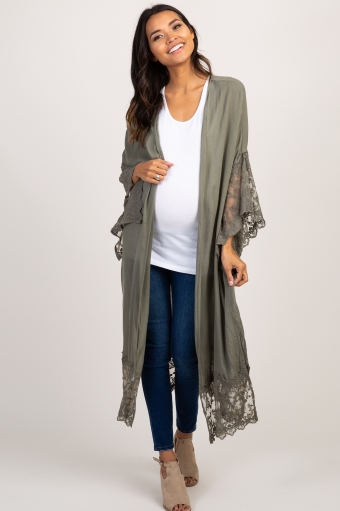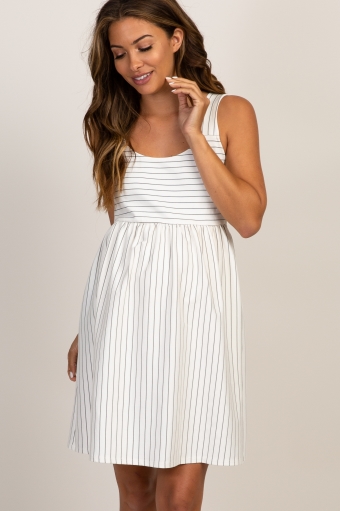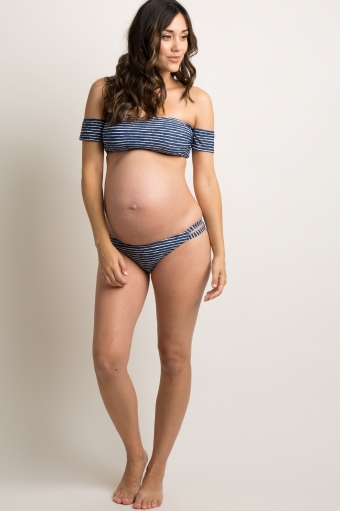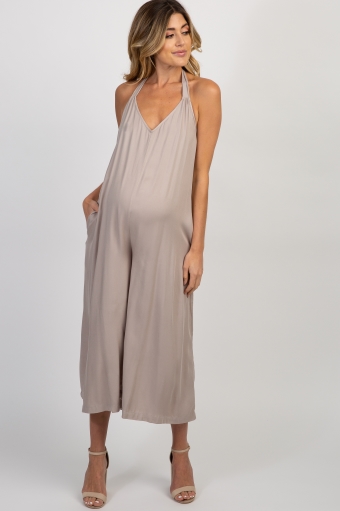 Shop The Looks:Yellow Ribbed Front Knot One-Piece Maternity Swimsuit
Navy Blue Linen Wide Crop Maternity Pants
Olive Solid Scalloped Embroidered Lace Maternity Cardigan
White Pinstriped Pleated Maternity Dress
Navy Striped Off Shoulder Maternity Bikini Set
Taupe Halter Neck Wide Leg Maternity Jumpsuit
Errand Day
Errand days are something every mama has to do. Picking out your outfit shouldn't have to be a part of your checklist, so having looks that you absolutely LOVE and can depend on are essential! These are our go-to pieces that are trendy, comfortable, and never let us down when it comes to a day of running around.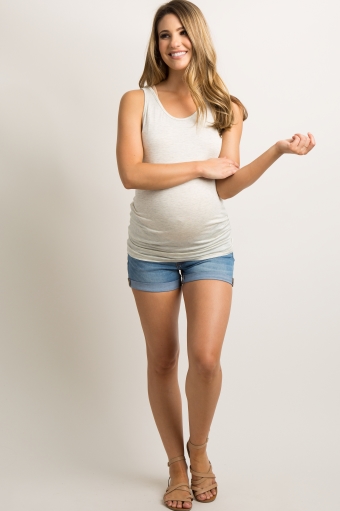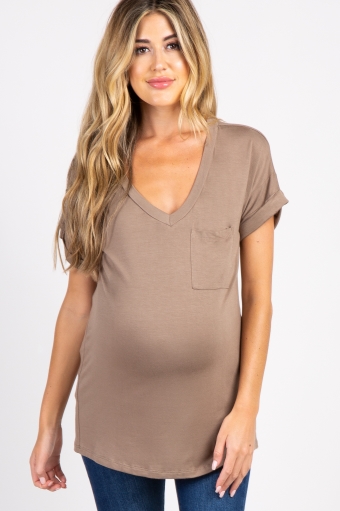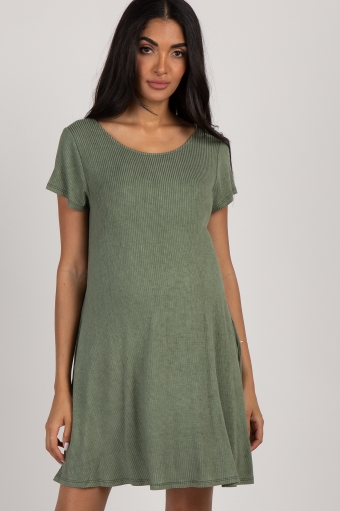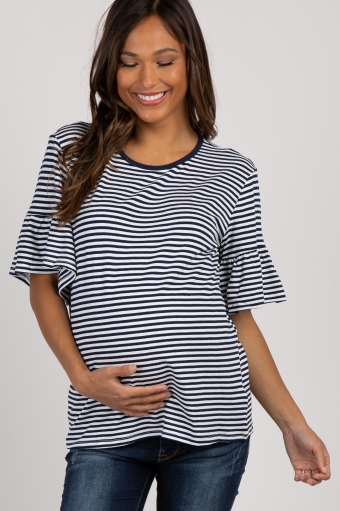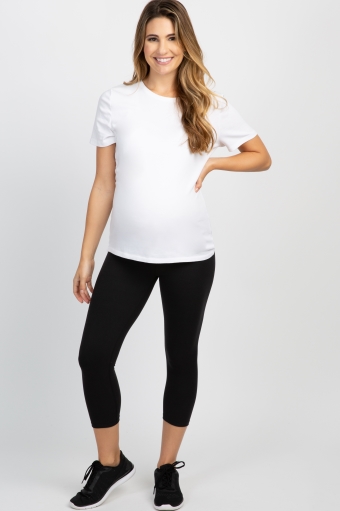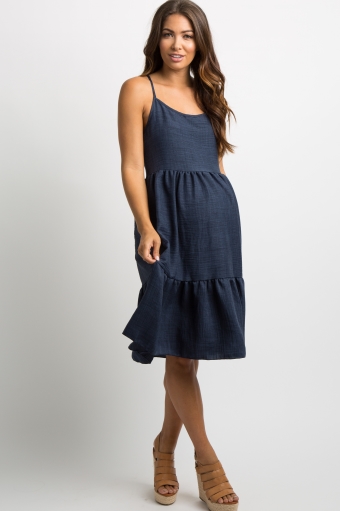 Shop The Looks:Blue Basic Cuffed Maternity Denim Shorts
Taupe Solid Pocket Maternity Top
Olive Ribbed Short Sleeve Maternity Swing Dress
Navy Striped Ruffle Sleeve Knit Maternity Top
Black Solid Cropped Active Maternity Leggings
Navy Lace-Up Tie Back Tiered Maternity Dress
Date Night
We LOVE summer date nights because it's the perfect opportunity to pull out that dress you love but haven't worn because it's been too cold out. Now is the time to pull out all the dresses, jumpsuits, and skirts because warm weather is here!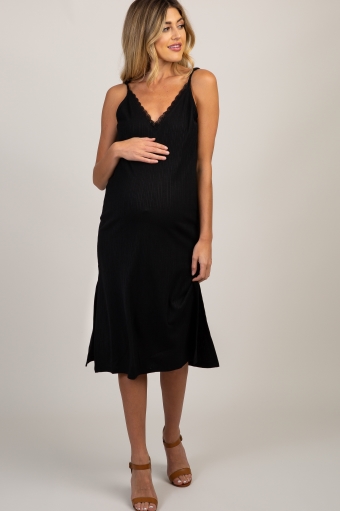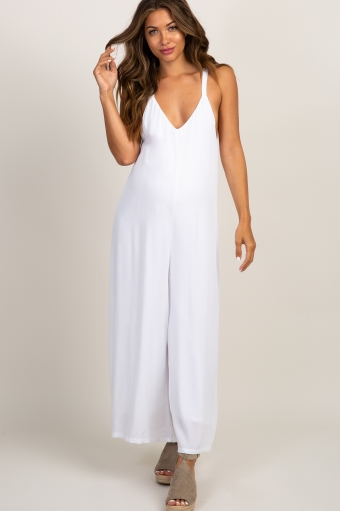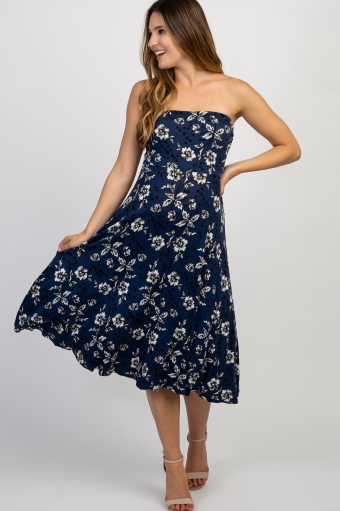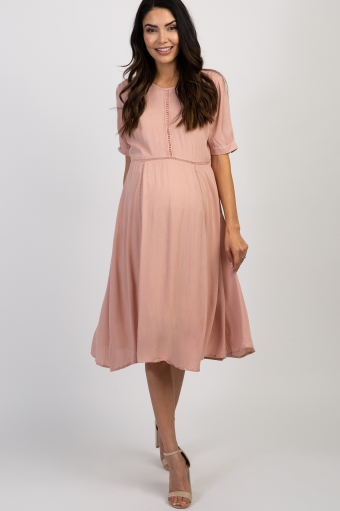 Shop The Looks:Mauve Short Sleeve Top Hi-Low Skirt Maternity Set
Black Solid Lace Trim Ribbed Maternity Midi Dress
White Tie Back Wide Leg Maternity Jumpsuit
Navy Blue Floral Strapless Maternity Midi Dress
Mauve Crochet Trim Short Sleeve Maternity Dress
Heather Grey Ribbed Square Neckline Fitted Maternity Dress
Whether you enjoy mellow days by the pool or love summer outings, we have a look for EVERYONE! Let us know below, what are some of your summer closet essentials?
Xoxo,
PinkBlush